Whether you are a dental practitioner or a dental specialist. GoodX Dental Practice Management Software is designed to assist you, from scheduling a patient appointment to credit control.

For a GoodXperience in Dental Practice Management call us today!
The GoodX Dental Practice Management Software includes:
Patient Scheduling
Billing and Coding
Switching
Credit Control
Accounting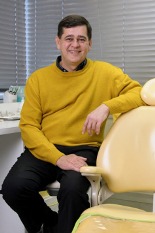 We would just like to compliment GoodX for the outstanding service. We have been clients for quite some time and we can definitely see the improvements over the years.
We would also just like to thank the teams in the client support centre for the outstanding service we get every time we phone. Looking forward to the years ahead and all the improvements we can still expect.
Dr Ian Erasmus (Dentist & National President of the South African Dental Association)